Product Description
6 Roller Leg Developer
FEATURES
Leg Extensions are designed for ultimate strengthening of the Knee and Thigh muscles. Leg Curls for maximum concentration of Hamstring and Glute muscles. Features the ability to lock the pivot creating a leg hold down for lat pulldowns and ab crunches.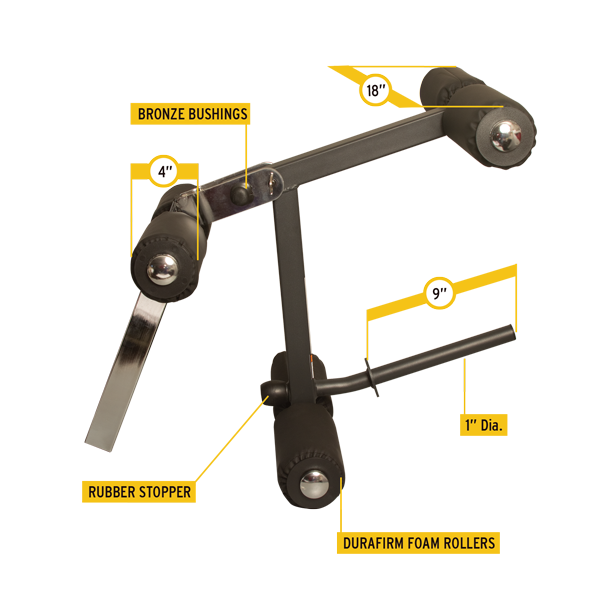 DIMENSIONS
Assembled Weight: 15lb / 6.80kg

Assembled Dimensions: Width Length Height


Package Dimensions: Width Length Height
19.29in / 489.97mm 21.26in / 540.00mm 4.72in / 119.89mm
Volume Gross Weight
1.12 ft3 / 0.03 m3 17.16lb / 7.78kg
Product Reviews
This product hasn't received any reviews yet. Be the first to review this product!
Customers also viewed
$0.67

$18.08

$45.23

$284.15