Product Description
BI-ANGULAR HOME GYM, G2B
Features
BI-ANGULAR
The Bi-Angular press arms of the Fusion 600 guide you through the optimal natural range-of-motion while applying resistance from two directions simulaneously. This smooth, fluid, multi-directional resistance system automatically produces 25% more muscle interaction by eliminating the ability to rest your chest muscles. Thus, you increase the exercise intensity through a full range of safe, convergent, multi-joint, multi-plane movement patterns.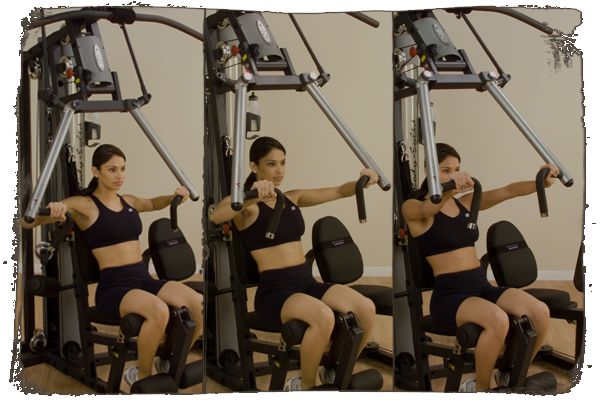 MULTI-HIP
The G2B is the only gym in our lineup that includes the Multi-Hip Station. This multi-function attachment performs four lower body training exercises in a simple and effective manner. Perform inner thigh, outer thigh, knee raises and glute extensions. All four will help increase your strength, improve flexibility and enhance day-to-day function or top athletic performance. A single pop-pin adjustment and swivel thigh roller lets you control your workouts by allowing you to expand or limit the range of motion of any of the exercises. Just one more feature that makes the G2B Gym a top performer on every level.
DIMENSIONS
Assembled Weight: 438lb / 198.68kg

Assembled Dimensions: Width Length Height
63.00in / 1,600.20mm 71.00in / 1,803.40mm 83.50in/2,120.90mm

Package Dimensions: Width Length Height
19.69in / 500.13mm 77.56in / 1,970.02mm 7.48in / 189.99mm
Volume Gross Weight
6.61 ft3 / 0.19 m3 102.10lb / 46.31kg

Package 2 Dimensions: Width Length Height
28.35in / 720.09mm 30.71in / 780.03mm 8.66in / 219.96mm
Volume Gross Weight
4.36 ft3 / 0.12 m3 82.50lb / 37.42kg

Package 3 Dimensions: Width Length Height
20.08in / 510.03mm 46.85in / 1,189.99mm 7.48in / 189.99mm
Volume Gross Weight
4.07 ft3 / 0.12 m3 92.80lb / 42.09kg

Package 4 Dimensions: Width Length Height
10.63in / 270.00mm 77.95in / 1,979.93mm 6.69in / 169.93mm
Volume Gross Weight
3.21 ft3 / 0.09 m3 36.70lb / 16.65kg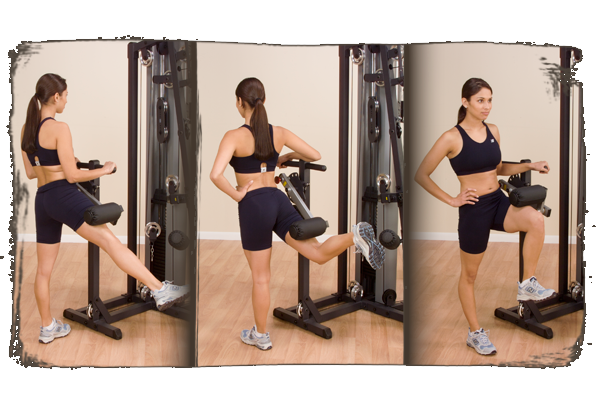 Product Reviews
This product hasn't received any reviews yet. Be the first to review this product!
Customers also viewed
$2,925.00

$490.00

$725.00

$1,305.00